Acoustic Guitar 101 with Scott Law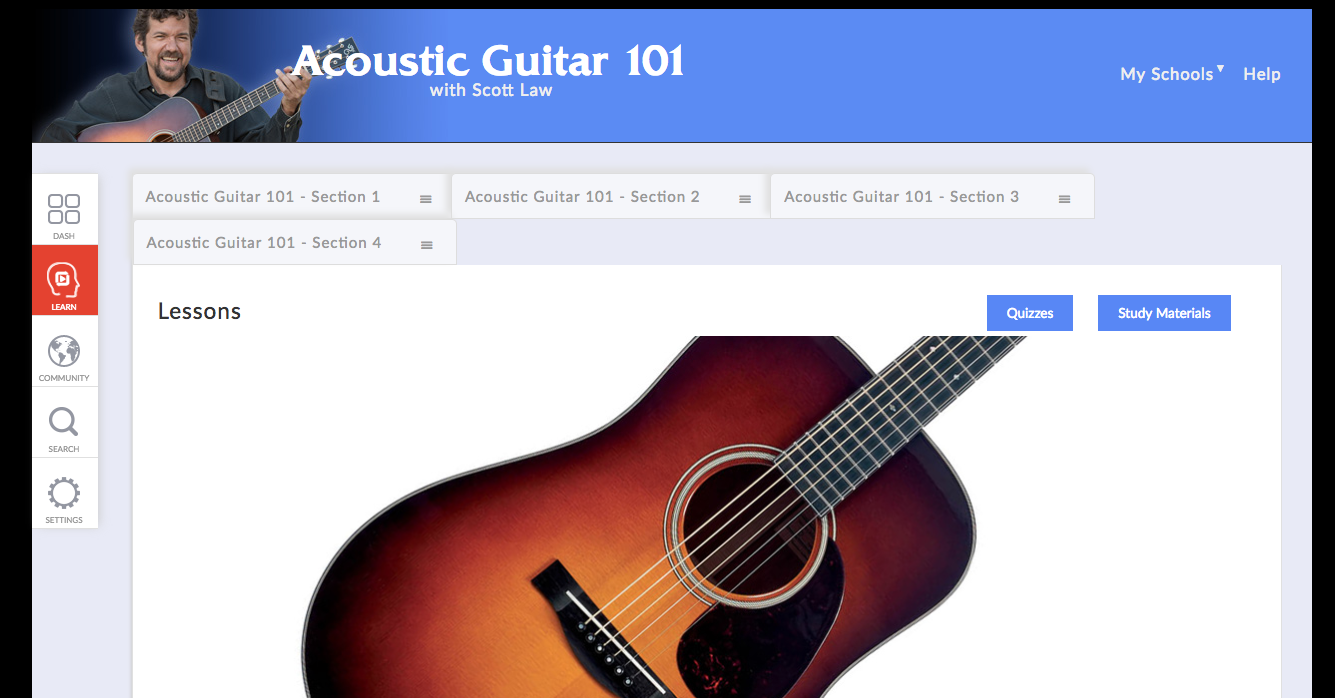 Good News: you now have access to our excellent beginner acoustic guitar lesson series, taught by the one and only Scott Law!
It's a great guide for anyone to check out, regardless of how long you've been playing guitar. Scott designed the course to help expand your knowledge and become what he refers to as a "complete musician." There's over 85 lessons in total, divided by 4 sections. Check it out, there's a quiz at the end of each section to test your knowledge.
Pass the quiz, get the badge.
You can find it all where it says "Acoustic Guitar 101" from the My Schools menu, or just click here!