Bryan Sutton Recording New Guitar Lessons
Bryan Sutton is in the ArtistWorks studio this week recording new lessons for students of the Online Bluegrass Guitar School. We announced this in the Forum a while back and Bryan's students immediately jumped at the opportunity to suggest topics for the new lessons. Bryan has been taking everything into consideration and had a very productive first day recording on Monday recording many new guitar lessons which all look and sound fantastic. Click here for a little clip of him playing "Whiskey Before Breakfast" in the studio.
There's so much to come, and we are as excited as you are to get it to you. Stay tuned!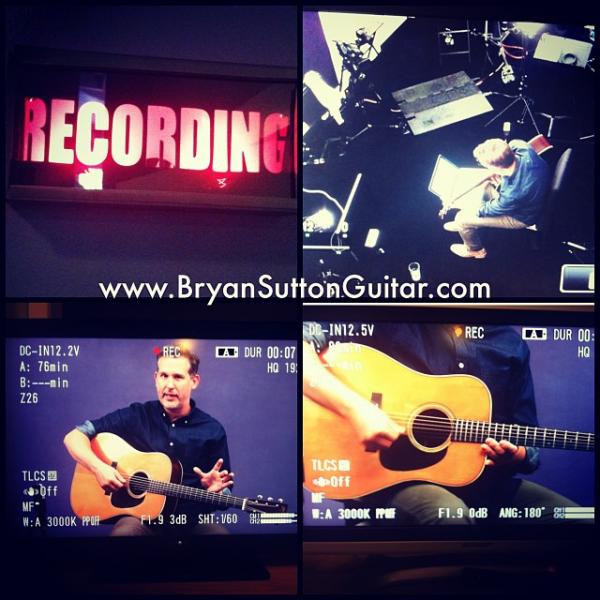 Groups: