New Mandolin Lessons: Chanukah & Minor Swing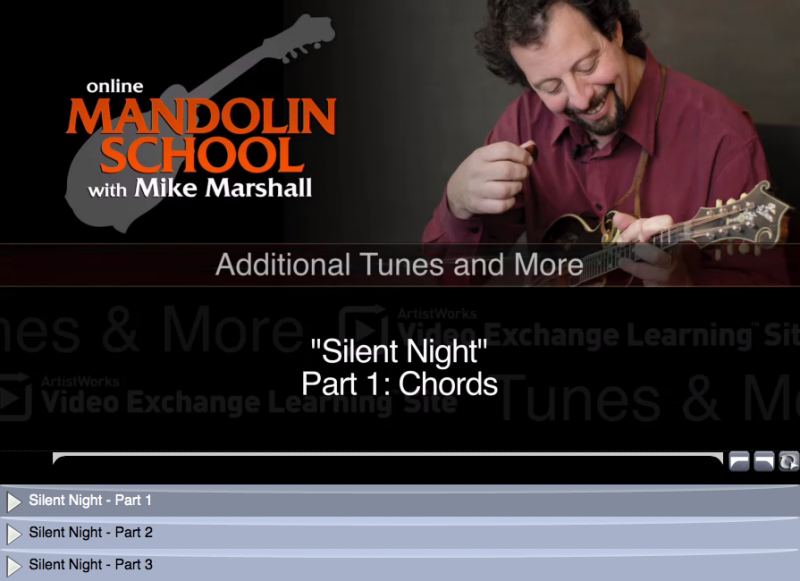 Seasons Greetings! We got a couple new mandolin lessons up in the Additional Tunes & More area.
The first one is a Chanukah song called "Oifen Pripitchik" - which translates to "By the Fireplace". The next lesson is the famous Django Reinhardt tune "Minor Swing"… there has been a lot of discussion on here about this one so Mike's recorded a 4-part lesson that goes over some great ideas and variations for the chords, melody, and ways to think about improvising leads over the song.
UPDATE: We just added another one: Silent Night, a new three part lesson that breaks down the holiday classic by chords, melody and variations.
Click on the images to get to the new lessons or find them in the Addional Tunes & More area!