Old Time & Bluegrass Fiddle

with Brittany Haas
Fiddle virtuoso Brittany Haas teaches her approach to old time and bluegrass styles in a series of online fiddle lessons crafted for players of all levels. Learn Brittany's methods in multiple fiddle traditions, improv techniques, classic tunes, and more. Students have access to hundreds of video lessons and learning materials, plus the option to submit videos to Brittany for feedback.
Old Time, Bluegrass, & Celtic StylesPlay-Along Tracks
Beginner to AdvancedNotation + Written Materials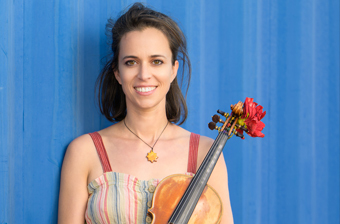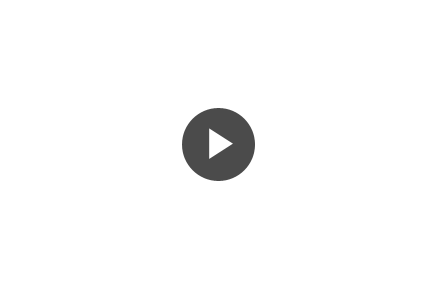 About Online Fiddle Course with Brittany Haas
Immerse yourself in the captivating world of fiddle playing with the exceptional Brittany Haas. ArtistWorks proudly presents an unparalleled opportunity to learn from one of the most acclaimed fiddlers and composers of our time. Whether you're a beginner captivated by the infectious energy of fiddle music or an experienced player seeking to refine your technique, this comprehensive online course is designed to elevate your fiddle playing to new heights.
Welcome to a world-class online platform where you can explore the art of fiddle playing from the comfort of your own home. With Brittany Haas as your mentor, you'll gain exclusive access to a meticulously crafted curriculum of video lessons, providing you with the techniques, musicality, and improvisational skills necessary to become a proficient and expressive fiddler.
As a highly respected fiddle prodigy and renowned performer, Brittany Haas brings a wealth of knowledge and expertise to this online course. Now, you have the exclusive opportunity to learn directly from her as she shares her unique insights, innovative approaches, and profound understanding of the fiddle.
From mastering fiddle techniques, such as bowing variations, ornamentation, and groove, to exploring various fiddle styles including old-time, bluegrass, and Celtic, Brittany Haas will guide you through each step of your musical journey. With her clear and engaging instruction, you'll develop a solid foundation and gain the skills necessary to express yourself authentically in the realm of fiddle music.
One of the standout features of this online fiddle course is the interactive learning experience facilitated by the ArtistWorks platform. As a student, you'll have the unique opportunity to submit practice videos to Brittany Haas, who will provide personalized video feedback and guidance. This invaluable one-on-one instruction ensures that you receive individual attention, allowing you to refine your technique, improve your tone, and develop your own unique musical voice.
In addition to the personalized feedback, you'll become part of a vibrant online community of fellow fiddle enthusiasts. Connect, collaborate, and engage with like-minded musicians from around the world. Share your progress, exchange ideas, and receive support from both your peers and Brittany Haas herself. This collaborative environment fosters a sense of camaraderie and provides an ongoing source of inspiration and encouragement throughout your musical journey.
With the convenience of learning on your own schedule and the flexibility to access the course materials anytime, anywhere, this online fiddle course caters to players of all levels. Whether you're a dedicated fiddle aficionado or an adventurous musician seeking to explore new musical horizons, Brittany Haas's expertise and guidance will unlock your potential and enable you to express yourself authentically through the fiddle.
Don't miss out on this extraordinary opportunity to learn from one of the preeminent fiddlers of our time. Enroll in the online fiddle course with Brittany Haas today, and embark on a transformative musical journey that will enhance your playing and ignite your passion for fiddle music. Get ready to bow, groove, and let your fiddle soar as you become the fiddler you've always aspired to be!
---
About Video Exchange® Learning
What ultimately sets these fiddle lessons apart from other offerings is the ability to submit a video for review using the ArtistWorks Video Exchange Learning® platform. Brittany reviews each submission and records a video response, offering specific guidance to take your fiddle playing to the next level. All students can access the Video Exchange library and watch each other's interactions with Brittany. This library is constantly expanding and may contain the key to unlock your playing.
---
About Brittany Haas
Brittany Haas is widely considered to be one of the most influential fiddlers of her generation. Her unique style and approach to the instrument have garnered her international acclaim and established her as a pioneer of traditional old time and bluegrass music. Known most for her fresh take on a wide variety of classic fiddling traditions, Brittany draws influence from not only old time and bluegrass styles but an array of Celtic and Scandinavian genres as well. She began her career as a professional musician at age fourteen, touring nationally as a member of Darol Anger's Republic of Strings, and released her debut, self-titled record at seventeen. Since then, Brittany has shared the stage with countless musical greats including Béla Fleck, Abigail Washburn, Yonder Mountain String Band, The Waybacks, Chris Thile, and fellow ArtistWorks masters Tony Trischka and Darol Anger. In addition to collaborating on a wide variety of projects with some of the biggest names in bluegrass, Brittany also leads her own quartet alongside bassist Paul Kowert of Punch Brothers, guitarist Jordan Tice, and mandolinist Dominick Leslie called Hawktail. Brittany's technical abilities combined with her deep knowledge of a vast array of fiddling traditions truly elevate her as a fiddler and musician. Like many bluegrass greats, Brittany calls Nashville, TN her home, and has been teaching at ArtistWorks since December 2022.
---
Old Time & Bluegrass Fiddle Lessons
Select a Plan:
Add to Cart
What's In This Plan
---
Unlimited Access to Lessons

Unlimited Access to Video Exchange Library

Up to 5 Video Submissions to Teacher

Music Theory Workshop

100s of fiddle lessons at your own pace

All levels and styles of playing welcome

Slow Motion & Looping on videos
Get Free Sample Lessons
---
Enter your first name and email below and we'll send you free video lesson samples from this course, plus exclusive offers, updates on our courses, and more!