Flatpicking Academy

with Tyler Grant
National Flatpicking Champion, Tyler Grant, teaches his unique methods in a series of online guitar lessons for players of all levels. Learn techniques that can be applied to bluegrass, Americana, and jam band styles, plus improv methods, songs, tunes, & more. Students have access to hundreds of video lessons and learning materials, plus the option to submit videos to Tyler for feedback.
Bluegrass Guitar Styles + MoreMusic Theory + Improv
160+ Play-Along TracksGuitar Tabs + Written Materials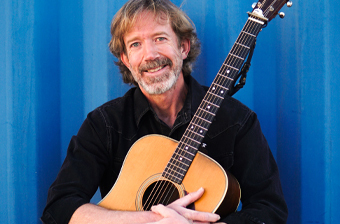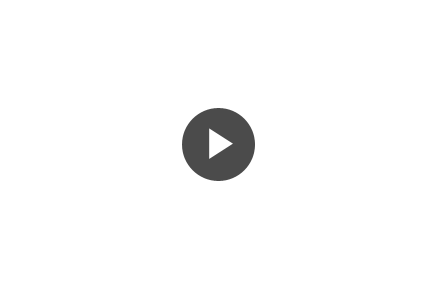 About Online Flatpicking Guitar Course with Tyler Grant
Prepare to embark on a thrilling musical adventure as ArtistWorks presents an extraordinary opportunity to learn the art of flatpicking guitar from the masterful Tyler Grant. With his exceptional skill, deep knowledge, and contagious passion for flatpicking, Tyler Grant is here to guide you through an immersive online course that will transform your guitar playing.
Welcome to a world-class online platform where you can develop your flatpicking skills at your own pace, right from the comfort of your own home. Whether you're a beginner seeking a solid foundation or an intermediate player looking to take your flatpicking to new heights, this comprehensive course is designed to provide you with the tools and techniques to become a proficient flatpicker.
With years of experience as a highly regarded flatpicking guitarist, Tyler Grant has shared the stage with renowned musicians and graced festivals around the world. Now, you have the exclusive opportunity to learn directly from him through a meticulously designed curriculum of video lessons, tailored to aspiring flatpickers of all levels.
From mastering the fundamentals of flatpicking technique, including pick grip, right-hand position, and efficient movement, to exploring advanced concepts such as crosspicking, double stops, and improvisation, Tyler Grant will guide you through each step of your musical journey. With his clear and concise instruction, you'll gain a comprehensive understanding of flatpicking guitar, enabling you to play with precision, speed, and musicality.
One of the remarkable features of this online flatpicking guitar course is the interactive learning experience facilitated by the ArtistWorks platform. As a student, you'll have the unique opportunity to submit practice videos to Tyler Grant, who will personally provide detailed video feedback and guidance. This personalized instruction ensures that you receive individual attention, allowing you to refine your technique and overcome any challenges along the way.
Additionally, you'll become part of a vibrant online community of fellow flatpicking enthusiasts. Connect with like-minded guitarists from all corners of the globe, share your progress, and receive support from both your peers and Tyler Grant himself. This collaborative environment fosters a sense of camaraderie and inspires you to push your boundaries, enhancing your learning experience and propelling your growth as a flatpicker.
With the flexibility to access the course materials anytime, anywhere, and the ability to learn at your own pace, this online flatpicking guitar course caters to players of all levels. Whether you're a dedicated flatpicking aficionado or an adventurous guitarist seeking to expand your skills, Tyler Grant's expertise and guidance will unlock your potential and allow you to express yourself authentically through the art of flatpicking.
Don't miss out on this incredible opportunity to learn from a true master of flatpicking guitar. Enroll in the online flatpicking guitar course with Tyler Grant today, and embark on a transformative musical journey that will elevate your playing and ignite your passion for flatpicking. Get ready to unleash the power and beauty of flatpicking guitar and become the guitarist you've always aspired to be!
---
About Video Exchange® Learning
What ultimately sets these guitar lessons apart from other offerings is the ability to submit a video for review using the ArtistWorks Video Exchange Learning® platform. Tyler reviews each submission and records a video response, offering specific guidance to take your guitar playing to the next level. All students can access the Video Exchange library and watch each other's interactions with Tyler. This library is constantly expanding and may contain the key to unlock your playing.
---
About Tyler Guitar
A National Flatpicking Champion and renowned guitarist, singer, songwriter, storyteller, producer, and educator—Tyler Grant's adventurous career has spanned the better part of thirty years, and has taken him from sideman to bandleader; and young hotshot to mentor in the Bluegrass, Americana, and Jam Band scenes. Tyler has appeared at most major US festivals and performed thousands of concerts and guitar workshops worldwide. He was an original member of the Emmitt-Nershi Band and a sideman for Abigail Washburn, April Verch, and Adrienne Young. Tyler founded the Cosmic Americana band Grant Farm® in 2010. After five albums, a collaborative release with Fruition (the celebrated Meeting On The Mountain EP), eleven episodes of the Meeting On The Mountain LIVE Broadcast®, and hundreds of concerts and festival sets around the US, the band called an indefinite hiatus, seeking new directions during the "Great Pause" of 2020. Tyler has produced six solo albums to date, and released six albums by Grant Farm for his own Grant Central Records. When he's not on the road performing, Tyler calls Denver, CO his home, and has been teaching at ArtistWorks since May 2023.
---
Flatpick Guitar Lessons
Select a Plan:
Add to Cart
What's In This Plan
---
Unlimited Access to Lessons

Unlimited Access to Video Exchange Library

Up to 5 Video Submissions to Teacher

Music Theory Workshop

100s of guitar lessons at your own pace

All levels and styles of playing welcome

Slow Motion & Looping on videos
Get Free Sample Lessons
---
Enter your first name and email below and we'll send you free video lesson samples from this course, plus exclusive offers, updates on our courses, and more!