Online Blues Guitar Lessons

with Keith Wyatt
Keith Wyatt has developed a rich library with hundreds of online blues guitar lessons. Students have unlimited access to the interactive blues course, which also includes backing tracks, tabs, and study materials. Learn the blues from a master of the genre.
Classic blues to rockabilly Boogie & shuffle exercises
Learn to play with feeling Walking bass & horn riffs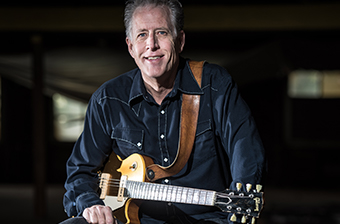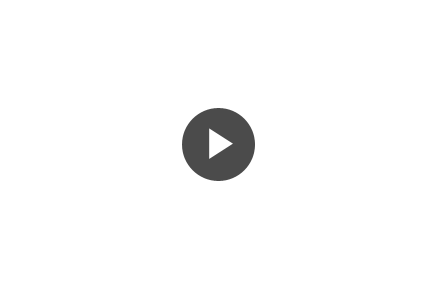 About Online Blues Guitar Course with Keith Wyatt
Discover the soulful sounds of blues guitar and unlock your true potential with the renowned musician and master instructor, Keith Wyatt. Welcome to ArtistWorks, where you can now embark on an extraordinary musical journey from the comfort of your own home. Whether you're a beginner seeking to learn the blues from scratch or an intermediate player looking to refine your skills, this comprehensive online course is designed to take your guitar playing to new heights.
With over 50 years of experience as a professional blues guitarist and educator, Keith Wyatt is an iconic figure in the world of blues music. Known for his incredible technique, deep understanding of the genre, and exceptional teaching abilities, Keith has mentored countless aspiring guitarists and inspired a generation of musicians. Now, you have the exclusive opportunity to learn directly from him, no matter where you are in the world.
This online blues guitar course provides you with unlimited access to a vast library of high-quality video lessons, meticulously crafted by Keith Wyatt himself. Step-by-step, Keith will guide you through the essential techniques, concepts, and theory behind playing blues guitar. From mastering the basic chords and scales to incorporating blues licks, improvisation, and advanced soloing techniques, you'll develop a solid foundation and gain the tools necessary to express yourself authentically through the blues.
What sets this course apart is the interactive nature of the ArtistWorks platform. As a student, you'll have the unique opportunity to submit practice videos to Keith Wyatt, and he will personally respond with personalized video feedback and guidance. This personalized instruction ensures that you receive individual attention and tailored advice, just like having a private lesson with Keith himself. This personalized feedback is invaluable and will propel your progress exponentially.
In addition to the video lessons and personalized feedback, you'll also gain access to a vibrant online community of fellow blues enthusiasts. Connect, interact, and collaborate with like-minded guitarists from all around the world. Share your progress, ask questions, and receive support from both your peers and Keith Wyatt himself. This collaborative environment creates a dynamic and engaging learning experience that fosters growth and inspiration.
With the convenience of learning at your own pace and the flexibility to access the course materials anytime, anywhere, this online blues guitar course is suitable for all levels of players. Whether you're a dedicated blues aficionado or simply looking to expand your musical repertoire, Keith Wyatt's expertise and guidance will elevate your playing and ignite your passion for the blues.
So, don't miss out on this incredible opportunity to learn from one of the true legends of blues guitar. Enroll in the online blues guitar course with Keith Wyatt today, and embark on a transformative musical journey that will stay with you for a lifetime. Get ready to unleash the blues within you and become the guitarist you've always dreamed of being!
---
About Video Exchange® Learning
What ultimately sets these blues guitar lessons apart from other offerings is the ability to submit a video for review using the ArtistWorks Video Exchange Learning® platform. Keith reviews each submission and records a video response, offering specific guidance to take your guitar playing to the next level. All students can access the Video Exchange library and watch each other's interactions with Keith. This library is constantly expanding and may contain the key to unlock your playing.
---
About Keith Wyatt
Keith Wyatt fell in love with the blues as a teenager hearing Albert King's "The Sky Is Crying" for the first time. He has been deeply passionate about the genre ever since. Keith was on faculty at the Guitar Institute of Technology as Director of the Guitar program for 30 years. Since 1988, Keith has produced more than 20 instructional video courses with Hal Leonard, spanning beginner blues guitar lessons, roots guitar styles, and many other guitar methods. He has played guitar in LA roots rock group The Blasters since 1996, and collaborated with other iconic players like Albert Collins, Jack Bruce, and Ginger Baker. Keith has taught blues guitar lessons online at ArtistWorks since 2015.
---
Blues Guitar Lessons
Introduction to Electric Slide
Select a Plan:
Add to Cart
What's In This Plan
---
Unlimited Access to Lessons

Unlimited Access to Video Exchange Library

Up to 5 Video Submissions to Teacher

Music Theory Workshop

100s of guitar lessons at your own pace

All levels and styles of playing welcome

Slow Motion & Looping on videos
Get Free Sample Lessons
---
Enter your first name and email below and we'll send you free video lesson samples from this course, plus exclusive offers, updates on our courses, and more!
— NEW —
Blues Guitar Certificate Course
12 Weekly Lessons - 4 Skill Levels

Ear Training, Soloing, Reading Tab & more

3 Quizzes & Video Exchanges Required
Get More Details