Jazz Guitar

with Dave Stryker
Dave Stryker has crafted the definitive jazz guitar course with hundreds of online video lessons. Students have unlimited access to in-depth guitar instruction, tablature, backing tracks and more. Learn essential skills from a jazz guitar master.
Gritty jazz styles Breakdowns of jazz standards
Jazz comping lessons Guitar warm up exercises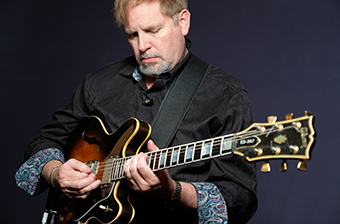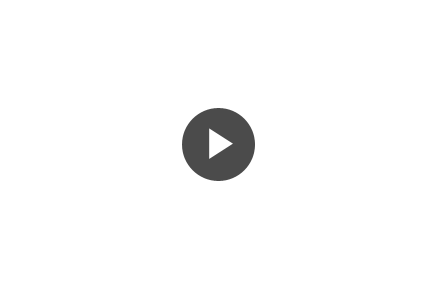 About Online Jazz Guitar Course with Dave Stryker
Unlock the captivating world of jazz guitar with the guidance of the renowned Dave Stryker. ArtistWorks proudly presents an exceptional opportunity to learn from one of the most revered jazz guitarists and educators of our time. Whether you're a beginner looking to explore the foundations or an intermediate player aiming to refine your skills, this comprehensive online course is designed to elevate your jazz guitar playing to new heights.
Welcome to a cutting-edge online platform that allows you to learn at your own pace and delve into the art of jazz guitar from the comfort of your own home. With Dave Stryker as your mentor, you'll gain exclusive access to a meticulously designed curriculum of video lessons, providing you with the insights, techniques, and theory required to become a confident and expressive jazz guitarist.
With decades of experience performing alongside jazz legends and a wealth of knowledge as an esteemed jazz educator, Dave Stryker brings a deep understanding of the genre to this online course. Now, you have the exclusive opportunity to learn directly from him as he shares his expertise and insights, guiding you on your jazz guitar journey.
From mastering jazz chord voicings, scales, and arpeggios, to developing impeccable technique, understanding improvisation concepts, and exploring various jazz styles, Dave Stryker will walk you through every step of your musical development. Through his clear and concise instruction, you'll gain a comprehensive understanding of jazz guitar, enabling you to play with finesse, creativity, and authenticity.
One of the standout features of this online jazz guitar course is the interactive learning experience facilitated by the ArtistWorks platform. As a student, you'll have the unique opportunity to submit practice videos to Dave Stryker, who will provide personalized video feedback and guidance. This invaluable one-on-one instruction ensures that you receive individual attention, allowing you to refine your technique, expand your improvisational skills, and grow as a jazz guitarist.
In addition to the personalized feedback, you'll become part of a vibrant online community of fellow jazz enthusiasts. Connect, collaborate, and engage with like-minded guitarists from around the world. Share your progress, exchange ideas, and receive support from both your peers and Dave Stryker himself. This collaborative environment fosters a sense of camaraderie and provides an ongoing source of inspiration and encouragement throughout your musical journey.
With the convenience of learning on your own schedule and the flexibility to access the course materials anytime, anywhere, this online jazz guitar course is suitable for players of all levels. Whether you're a dedicated jazz aficionado or an adventurous guitarist looking to explore a new genre, Dave Stryker's expertise and guidance will unlock your potential and enable you to express yourself authentically through jazz guitar.
Don't miss out on this extraordinary opportunity to learn from one of the preeminent jazz guitarists of our time. Enroll in the online jazz guitar course with Dave Stryker today, and embark on a transformative musical journey that will enhance your playing and ignite your passion for jazz. Get ready to swing, improvise, and groove your way to mastery and become the jazz guitarist you've always dreamed of being!
---
About Video Exchange® Learning
What ultimately sets these jazz guitar lessons apart from other offerings is the ability to submit a video for review using the ArtistWorks Video Exchange Learning® platform. Dave reviews each submission and records a video response, offering specific guidance to take your jazz guitar playing to the next level. All students can access the Video Exchange library and watch each other's interactions with Dave. This library is constantly expanding and may contain the key to unlock your jazz guitar playing.
---
About Dave Stryker
Dave Stryker's success as a guitarist is unprecedented, with Village Voice hailing him "one of the most distinctive guitarists to come along in recent years". During his career, he's released 31 CDs with his own group, and has played with many of the greats of Jazz. Dave's most recent recording Eight Track III stayed at Numer 1 for 6 weeks on the JazzWeek radio chart, and was the 3rd most played album of 2019. Dave has had the opportunity to accompany Stanley Turrentine, Jack McDuff, Kevin Mahogany and other Jazz greats. He's been the well-deserved recipient of multiple Down Beat Magazine's readers' and critics' polls. Dave Stryker began teaching Jazz Guitar at ArtistWorks in 2018.
---
Jazz Guitar Lessons
Select a Plan:
Add to Cart
What's In This Plan
---
Unlimited Access to Lessons

Unlimited Access to Video Exchange Library

Up to 5 Video Submissions to Teacher

Music Theory Workshop

100s of guitar lessons at your own pace

All levels and styles of playing welcome

Slow Motion & Looping on videos
Get Free Sample Lessons
---
Enter your first name and email below and we'll send you free video lesson samples from this course, plus exclusive offers, updates on our courses, and more!