What To Look For In a Violin Teacher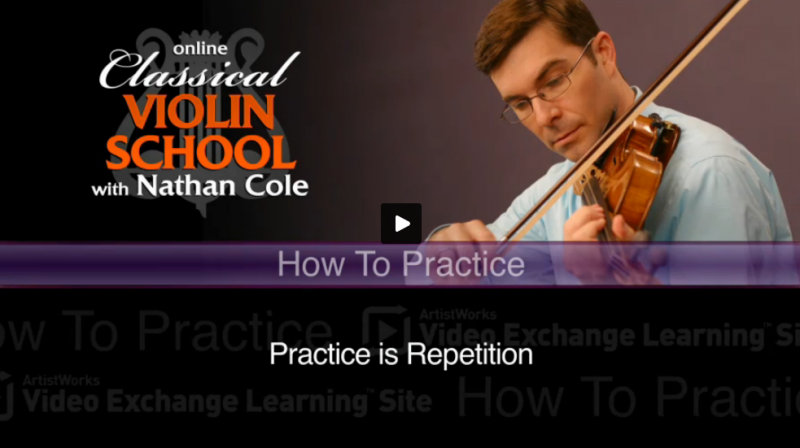 When you're looking for a violin teacher, you're looking for someone who understands the learning process. No quality is more important. There are different violin teachers for different students, and different violin lessons for you at various times of your life, but they must all understand how the mind takes in and retains information. After that, the most important attributes for a violin teacher are knowledge of the violin's mechanics, general musical and repertoire knowledge, skill as a player, and strength as a communicator. No single violin teacher possesses all of these attributes to the highest degree, but a weakness in more than one will make it very difficult for you to make good progress!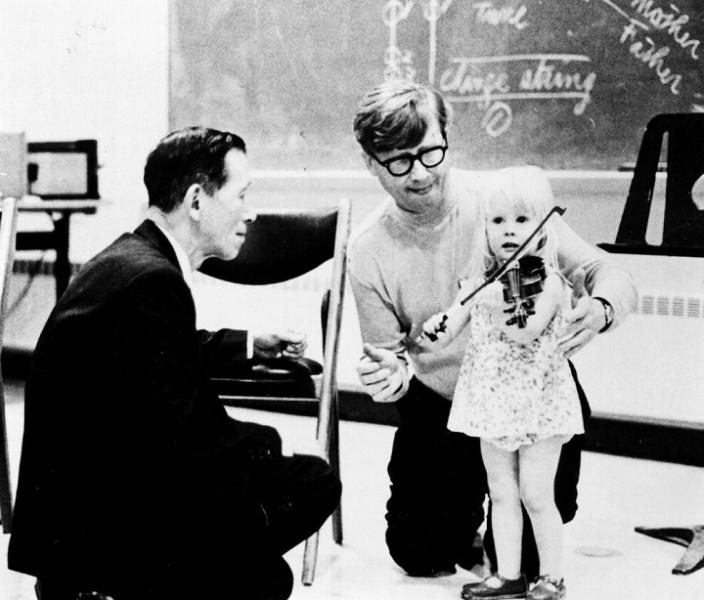 Let's look at violin teachers for different students. Keep in mind that all great teachers must understand how learning works. But what about those secondary attributes? When you're just starting out with violin lessons, your teacher's knowledge of the violin's mechanics is most important. Starting the violin with an improper setup is too much of a handicap for most students to overcome. The best teachers for children and beginners know the hand positions that will lead to fluid, accurate and consistent playing down the road. They also know what body positions and movements minimize tension and allow for the greatest freedom of movement. Their skill as communicators ranks almost equally, however, especially if you're starting as a child. Everyone learns best when they're interested, but with children the difference is extreme.
| | |
| --- | --- |
| | Watch Nathan's Free Violin Lessons |
A bored or disinterested child simply won't progress, and a great violin teacher knows how to communicate with creativity and clarity. For example, Shinichi Suzuki, founder of the most famous violin teaching method in the world, cautioned his teachers to use only positive instruction, even when correcting a student. Therefore, say "keep a curve in your thumb" rather than "don't let your thumb get straight". Skill as a performer is a luxury, but always with the expectation that the teacher can consistently demonstrate quality sound and perfect intonation in the beginner's repertoire.
My first teacher, Donna Wiehe, took me through the Suzuki books and always kept me challenged and interested. She had games for every aspect of playing, which was so important when I needed the violin always to be fun.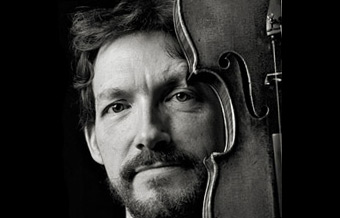 As you advance further, you need to expand your technique and get a lot of repertoire under your belt. You may very well need a new kind of teacher! These teachers still need to be completely at ease with the positions and movements for the violin. But now, they must also be well acquainted with the vast selection of etudes, concertos, showpieces and orchestral excerpts that are the cornerstones of building violin technique. There are many different paths to strong and versatile violin playing, but what they all have in common is a logical sequence. Teachers for advancing players know how to progress from challenge to challenge, solving problems singly and then in combination. It's preferable if they're great players as well, because at this point you need model on which to base your maturing sound. Communication skills, while always nice, are by now less important. Many students have received a thorough training without much more than "do this, then that"! I was fortunate that my second teacher, Daniel Mason, was much more creative than that with his guidance. He spent several years studying with Jascha Heifetz, who said that his own early training was rigorous and not particularly interesting. Mr. Mason knew that most of us need a different approach, however. He knew every piece written for the violin (and of course other instruments as well!) and therefore chose a perfect path for me through the repertoire.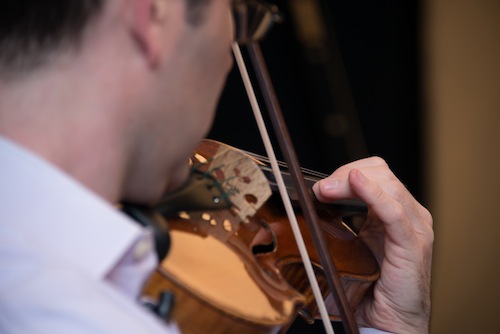 Every violinist at some point should find a teacher who is a master performer. Seeing and hearing that kind of violin playing is an inspiration to any student. There are some things that can't be communicated through words, and some students who struggle with written and verbal instruction make huge strides as soon as they're exposed to someone who can just show them how it's done. I was fortunate during my time at Curtis to study with four teachers who were international competition winners, major soloists, and leading chamber musicians. Their words carried so much authority because I knew they had faced the highest pressure as performers.
If you're not getting regular violin lessons, you should look for a teacher who is an excellent player and communicator. Maybe you're just out of school, or perhaps you're taking lessons again after a long hiatus. You might also be comfortable mostly learning on your own, but you're taking an audition and want a competitive edge. With limited lesson time, your teacher must be able to get his points across quickly, through demonstration and clear instructions.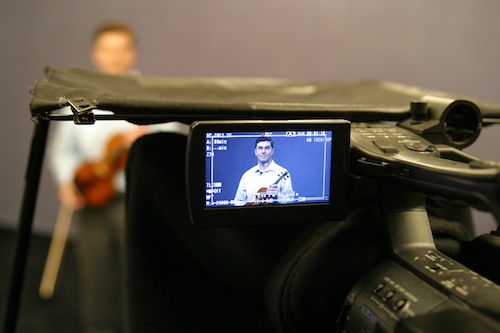 So how do all of these teachers help you learn? They help you to teach yourself the violin. All of my teachers understood that your playing only improves when you change habits. They understood that as violinists, we do the same things over and over; most of the things we call "mistakes" are actually habits that we have "practiced" thousands of times. Therefore the first step in changing a habit is recognizing it for what it is. And my teachers all had uncompromising ears so that they could immediately point these habits out to me. From there, they gave me the tools to make changes: scales, etudes, exercises and games. It was up to me to spend the time making those changes, but by setting one small goal at a time, my teachers were able to motivate me for the long term. Wherever you are in your violin studies, make sure that you find a teacher who will do the same for you.
- Nathan Cole, Violin Teacher
Find out more about online violin lessons with Nathan Cole at www.nathancoleviolin.com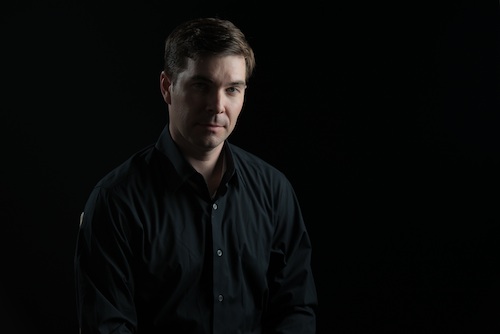 Related Violin Blogs: