Blues and Hard Rock Guitar

with Jared James Nichols
Join the "Blues Power" titan as he rolls up his sleeves and breaks down every tool needed to master the electric guitar. Jared's guided path of lessons includes custom riffs and exercises paired with downloadable play-along tracks recorded exclusively for this course. From string basics and guitar tuning, to slides, bends, and speed & accuracy exercises, these guitar lessons give everything needed to solo, improvise, and jam with serious Blues Power.
Fundamental guitar chords/scalesGuitar Tabs + Tracks
In-depth tone breakdownsBeg - Adv. Soloing Techniques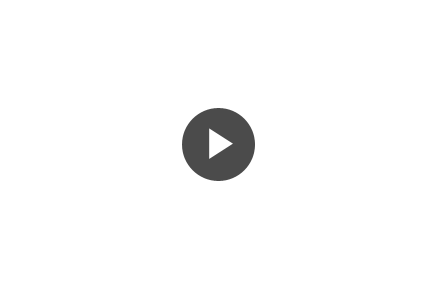 What You'll Learn
What ultimately sets these rock guitar lessons apart from other offerings is the ability to submit a video for review using the ArtistWorks Video Exchange Learning® platform. Jared reviews each submission and records a video response, offering specific guidance to take your playing to the next level. All students can access the Video Exchange library and watch each other's interactions with Jared. This library is constantly expanding and may contain the key to unlock your guitar playing skills.
Top Quality Hard Rock Guitar Lessons
100s of guitar lessons at your own pace

All levels and styles of playing welcome

Deep dive into hard rock guitar
---
About Jared James Nichols
Jared James Nichols has traveled the world, spreading his unique flavor of vintage-inspired modern Blues Rock. As the frontman of his namesake power trio, Jared is always sure to bring the "Blues Power," and, as you watch him perform, his captivating presence, energy, and inarguable musical mastery quickly become infectious. Throughout his career, Jared has toured across the US and Europe with acts like Living Colour, Blue Öyster Cult, Zakk Wylde, Glenn Hughes, Walter Trout, Fozzy, and John 5, and has shared the stage with rock and blues guitar legends like Slash, Billy Gibbons, Peter Frampton, Joe Bonamassa, Steve Vai, Leslie West, and more. Jared has released two albums under his name and is preparing to release his third on Black Hill Records. Recently, he was also named one of Gibson's official Guitar Brand Ambassadors alongside the likes of Slash, Jerry Cantrell, Dave Mustaine, and Lzzy Hale. Like many world-class guitar players, Jared calls Nashville, TN his home and has been teaching at ArtistWorks since September 2021. For more information on Jared's upcoming releases, tour announcements, news updates, and more, click here.
---
Blues Rock Guitar Lessons
–

Basic
Introduction to Basic
Getting to Know Your Guitar - Basic Terminology
Basic Posture - How to Hold the Guitar
String Basics - Open Strings
What You Need to Know About Strings
How to Tune Your Guitar
How to Approach Practice
General Warm-Ups
Introduction to the Neck
Pick Basics
How to Pick a Note
Picking Exercises - Downstrokes
Picking Exercises - Upstrokes
Picking Exercises - Alternate Picking
Single Note Exercise
Building Calluses
Finger Exercise - Building Left & Right Hand Dexterity
Basic Open Chords
Power Chords
Palm Muting
Open Blues Shuffle
Moveable Power Chords
What is Tone?
Clean Tone
Dirty Tone
Introduction to Dynamics
Basic Bluespower Techniques - Introduction
Basic Bluespower Techniques - Slides
Basic Bluespower Techniques - Vibrato
Basic Bluespower Techniques - Bending
Basic Bluespower Techniques - Hammer-Ons
Basic Bluespower Techniques - Pull-Offs
Introduction to Scales: The A Minor Pentatonic Scale
Pentatonic Riff - Jam Track Play Along
5 Basic Blues Licks
Call & Response Exercise - Using 5 Basic Blues Licks
Getting to Know Your Knobs - Basic
Introduction to Soloing
How to Change a String
Miscellaneous Topics
Pre-sale purchasers receive: pre-release lessons right to their inbox, PLUS: first 100 students get "Original 100" badge attached to student profile.
Select A Plan
*Promo and discount codes cannot be applied to this membership purchase
Add to Cart
What's In This Plan:
---
Unlimited Access to Lessons

Unlimited Access to Video Exchange Library

1 Video Submission to Teacher

Music Theory Workshop