Bluegrass Mandolin

with Sierra Hull
Join Sierra Hull as she breaks down her approach to playing in an all-encompassing path of online mandolin lessons. Her course addresses every level of player as she draws from a lifetime of experience to teach her approach to mastering the bluegrass mandolin. Build a solid foundation as a player as you learn bluegrass standards, songwriting techniques and dive into some of Sierra's original music.
Mandolin Chords and ScalesRight + Left hand technique
Play-along tracks & mandolin tabsTunes, improv + more!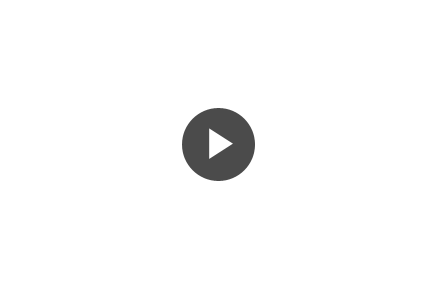 What You'll Learn
What ultimately sets these mandolin lessons apart from other offerings is the ability to submit a video for review using the ArtistWorks Video Exchange Learning® platform. Sierra reviews each submission and records a video response, offering specific guidance to take your playing to the next level. All students can access the Video Exchange library and watch each other's interactions with Sierra. This library is constantly expanding and may contain the key to unlock your mandolin playing skills.
Top Quality Mandolin Lessons
100s of mandolin lessons at your own pace

All levels and styles of playing welcome

Deep dive into bluegrass mandolin
---
About Sierra Hull
Sierra Hull has accomplished more as a singer, songwriter, and performer in the last 25 years than many musicians do in a lifetime. Recognized three years in a row as the IBMA "Mandolin Player of the Year," she received a Grammy nomination for her album Weighted Mind when she was just 26. Since then, the now 29-year-old Sierra has shown no signs of slowing down and continues to reaffirm her standing as a modern pioneer of the bluegrass genre, a virtuosic songwriter, and a true master of the mandolin. Since her early childhood, Sierra has collaborated with iconic artists like Alison Krauss, Béla Fleck, Garth Brooks, Sturgill Simpson, and fellow ArtistWorks master instructors Bryan Sutton and Missy Raines. As such, Sierra has drawn from decades of performance experience to create a comprehensive course of online mandolin lessons designed to teach players of all levels how to play modern bluegrass. Like many premier bluegrass mandolin players, Sierra calls Nashville, TN her home and has been teaching at ArtistWorks since Summer 2021.
---
Mandolin Lessons
BASIC
Welcome to Basic
Getting Started: Submit a Video and Introduce Yourself
Introduction to Mandolin & Basic Terminology
Posture: How to Hold the Mandolin
Tuning & Pitch Reference
Fine Tuning by Ear
Using an Electronic Tuner
Choosing a Pick
How to Hold the Pick
Right Hand Positioning
Pick Angle
Lets Make Some Sounds!
Setting Your Tone Goals
Basic Left Hand Technique
Coordination Between Both Hands
Basic Mandolin Fingerings
The G Major Scale
Chromatic Exercise
Using Tablature
Introduction to Rhythm: Using a Metronome
Basic Two Finger Chords: Open Position G, C & D
"You Are My Sunshine" - Key of G
"Amazing Grace" - Key of G
Basic Pick Stroke Theory
"Red Haired Boy" - Key of A
"Old Joe Clark" - Key of A
"Billy in the Lowground" - Key of C
Recap on All the Open Chords So Far: G, C, D, A, E & F
Major Scale Construction: Moveable A Major Scale
1-4-5 Chord Progression Explained
"Nine Pound Hammer" - Key of G
"Bury Me Beneath the Willow" - Key of D
Finding Minor Chords: Gm, Cm & Dm
"Shady Grove" - Key of Dm
Moveable Barre Chords: Major & Minor
Seventh Chords
The Bluegrass Chop
The Bluegrass Chop - Play Alongs
Open Chop Chords
Slides
Hammer-Ons
Pull-Offs
Hammer-On Pull-Offs
"Turkey in the Straw" - Key of G
Introduction to Tremolo
"Lonesome Moonlight Waltz" - Key of Dm
How to Change Strings
INTERMEDIATE
Introduction to Intermediate
Memorizing the Fretboard
Inlay Markers as Roadmaps
Memorizing the "Natural Notes"
Finding Octaves
"Brown County Breakdown" - Key of E
Chord Scales
Introduction to Arpeggios
Two Octave Arpeggios
Chord Scale Exercise
Arpeggio Exercise
"New Camptown Races" - Key of Bb
Introduction to Crosspicking
Crosspicking: "Sugarfoot Rag" - Key of G
Root Position and Chord Inversions
Choosing Chord Shapes to Play
Chop Chords: Minor & Dominant 7
Introduction to Double Stops
Double Stops: "Lonesome Moonlight Waltz" - Key of Dm
Transposing: "Nine Pound Hammer"
Playing Fills Behind a Vocalist
Introduction to Triplets
Triplets: "Red Haired Boy" - Key of A
"Rebecca" - Key of B
Bill Monroe Inspired Licks & Phrases
"Bluegrass Stomp" - Key of D
"Big Sandy River" - Key of A
Metronome Exercise
Bluegrass Tag Endings
"Saint Anne's Reel"
ADVANCED
Checking in with Technique: The Three T's
Taking Care of Our Hands
Strengthening Exercise 1
Strengthening Exercise 2
Strengthening Exercise 3
Strengthening Exercise 4
Strengthening Exercise 5
Strengthening Exercise 6
Strengthening Exercise 7
Strengthening Exercise 8
Introduction to Chord Melodies
Chord Melody: "People Get Ready" - Key of D
Chord Melody: "Tennessee Waltz" - Key of C
Improvising
Celtic Tune - Key of G
Metronome Challenge
Playing with Speed
"Raw Hide" - Key of C
"Big Mon" - Key of A
"Smashville" - Key of B
"Best Buy" Solo - Key of A
"Stranded" - Key of D
Building Solo Arrangements: "Weighted Mind" - Key of F#
"Bombshell" - Key of B
"The Last Minute" - Key of D
OCTAVE MANDOLIN
Introduction to Octave Mandolin
Basic Fingerings
Using a Capo
Strumming & Chopping
Finger Picking: "Amazing Grace" - Key of G
"Old Dangerfield" - Key of A
Octave Stings
Pre-sale purchasers receive: early access 1 week before the course's public launch, pre-release lessons right to their inbox, PLUS: first 100 students get "Original 100" badge attached to student profile.
Select A Plan
*Promo and discount codes cannot be applied to this membership purchase
Add to Cart
What's In This Plan:
---
Unlimited Access to Lessons

Unlimited Access to Video Exchange Library

1 Video Submission to Teacher

Music Theory Workshop