Electric Bass

with Stu Hamm
Rock bass guitar powerhouse Stu Hamm takes his decades of performance experience supporting guitarists like Steve Vai and Joe Satriani to craft a series of online electric bass guitar lessons designed for players of all levels. Students have access to hundreds of video lessons, play-along tracks, bass guitar tabs, and the added option to submit videos to Stu for personal feedback.
Slap Bass + Tapping MethodRock, Funk, & Jazz Lessons
Bass Guitar Tabs + TracksBass Guitar Notes + Scales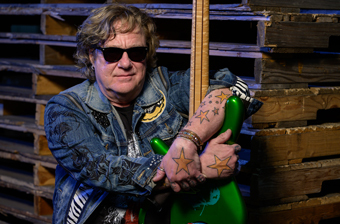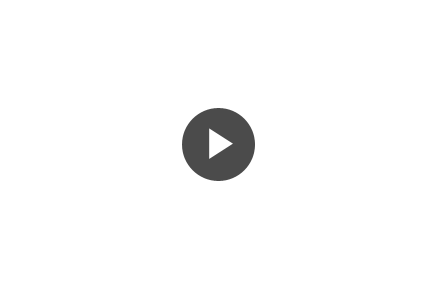 About Online Electric Bass Guitar Course with Stu Hamm
Delve into the electrifying world of electric bass guitar with the legendary Stu Hamm. ArtistWorks proudly presents an extraordinary opportunity to learn from one of the most renowned bassists and educators of our time. Whether you're a beginner captivated by the rhythmic foundation of music or an experienced bassist seeking to refine your technique, this comprehensive online course is designed to elevate your electric bass playing to new heights.
Welcome to a world-class online platform where you can explore the art of electric bass guitar from the comfort of your own home. With Stu Hamm as your mentor, you'll gain exclusive access to a meticulously crafted curriculum of video lessons, providing you with the techniques, musicality, and groove necessary to become a proficient and expressive bassist.
As a Grammy-nominated bassist and internationally acclaimed musician, Stu Hamm brings a wealth of knowledge and expertise to this online course. Now, you have the exclusive opportunity to learn directly from him as he shares his unique insights, innovative approaches, and profound understanding of the electric bass.
From mastering bass techniques such as fingerstyle, slap and pop, and tapping to exploring various musical styles including rock, funk, jazz, and fusion, Stu Hamm will guide you through each step of your musical journey. With his clear and engaging instruction, you'll develop a solid foundation and gain the skills necessary to groove with precision and unleash your creativity on the electric bass.
One of the standout features of this online electric bass guitar course is the interactive learning experience facilitated by the ArtistWorks platform. As a student, you'll have the unique opportunity to submit practice videos to Stu Hamm, who will provide personalized video feedback and guidance. This invaluable one-on-one instruction ensures that you receive individual attention, allowing you to refine your technique, improve your tone, and develop your own unique bass style.
In addition to the personalized feedback, you'll become part of a vibrant online community of fellow bass enthusiasts. Connect, collaborate, and engage with like-minded musicians from around the world. Share your progress, exchange ideas, and receive support from both your peers and Stu Hamm himself. This collaborative environment fosters a sense of camaraderie and provides an ongoing source of inspiration and encouragement throughout your musical journey.
With the convenience of learning on your own schedule and the flexibility to access the course materials anytime, anywhere, this online electric bass guitar course caters to bassists of all levels. Whether you're a dedicated bass aficionado or an adventurous musician seeking to explore new musical horizons, Stu Hamm's expertise and guidance will unlock your potential and enable you to express yourself authentically through the electric bass.
Don't miss out on this extraordinary opportunity to learn from one of the preeminent bassists of our time. Enroll in the online electric bass guitar course with Stu Hamm today, and embark on a transformative musical journey that will enhance your playing and ignite your passion for the electric bass. Get ready to groove, riff, and become the bassist you've always aspired to be!
---
About Video Exchange® Learning
What ultimately sets these electric bass guitar lessons apart from other offerings is the ability to submit a video for review using the ArtistWorks Video Exchange Learning® platform. Stu reviews each submission and records a video response, offering specific guidance to take your bass playing to the next level. All students can access the Video Exchange library and watch each other's interactions with Stu. This library is constantly expanding and may contain the key to unlock your playing.
---
About Stu Hamm
Stu Hamm is a technique-pioneering powerhouse of the low-end and is widely considered one of the premier bassists of the progressive rock and fusion scenes. With a unique style all his own, Stu is recognized and revered by bass players around the globe and has shared the stage with some of the world's best musicians.
Most commonly known for his boundary-pushing, funk-inspired thump supporting shred and rock guitar giants like Steve Vai, Joe Satriani, Frank Gambale, Greg Howe, Gretchen Menn, and more, Stu employs a unique combination of two-hand tapping, slapping, and sliding harmonics alongside traditional fingerstyle techniques to create an approach that has reinvented the rock bass guitar paradigm.
In addition to countless hours performing on stages around the globe, Stu is also an experienced and dedicated music educator. In 2011, Stu accepted the position of Director of Bass Programs at the prestigious Musician's Institute in Hollywood, CA, a role which he held for several years. He also continues to be one of the world's most sought-after and in-demand bass clinicians, traveling worldwide to teach bass students of all levels. Like many world-class musicians, Stu calls Los Angeles, CA his home and has been teaching at ArtistWorks since May 2022.
---
Electric Bass Lessons
Select a Plan:
Add to Cart
What's In This Plan
---
Unlimited Access to Lessons

Unlimited Access to Video Exchange Library

Up to 5 Video Submissions to Teacher

Music Theory Workshop

100s of bass lessons at your own pace

All levels and styles of playing welcome

Slow Motion & Looping on videos
Get Free Sample Lessons
---
Enter your first name and email below and we'll send you free video lesson samples from this course, plus exclusive offers, updates on our courses, and more!