We've just added 3 new banjo lessons in the Advanced section all about the Dorian Mode. This particular mode is best known for its popularity in jazz music but it also has a very recognizable sound quality that you'll hear in many genres. In the first lesson Tony breaks down the notes of the Dorian scale to get you more familiar with it. Click here to jump to it!
In the 2nd installment, Tony further familiarizes you with the sound and feel and teaches a fun etude to get you comfortable playing in the Dorian mode. Click here to jump to it!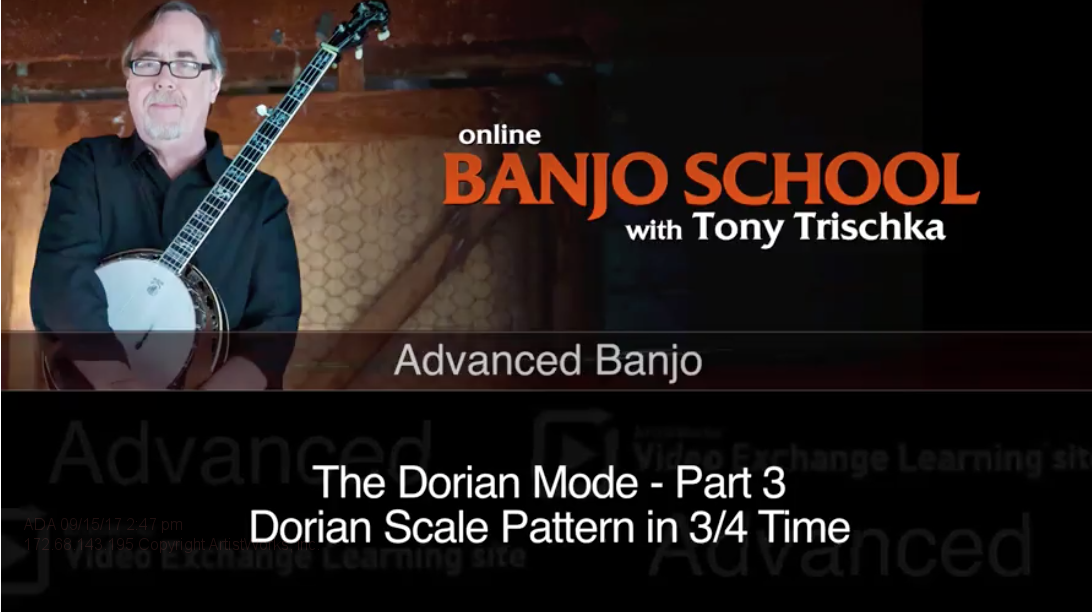 In the 3rd installment Tony continues to explore ways to use the Dorian scale and mode by teaching you a new pattern that utilizes the 3/4 time signature for variation. Find all these in the Advanced section or just click here!
Read on to see more new banjo lessons that have been added recently - there's a bunch!
We recently added a new lesson series that combines the two great styles of Earl Scruggs and Melodic style playing into a fun hybrid style. Tony first demonstrates with the tunes "Gold Rush" and "Shenandoah Breakdown" in the Introduction video. Then in the second installment he teaches a version of "Boil Them Cabbage Down" in this style complete with tablature. Click here to get started with the Introduction to the series.
Update: we just added two more lessons in this series:
You can find it in the Intermediate section or just click here to get started!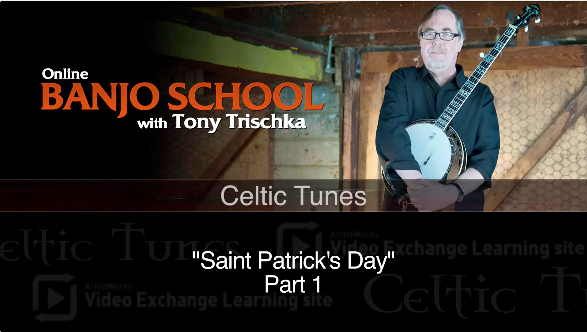 Don't miss the new lesson on "St. Patrick's Day" in the Celtic section which we filmed on Tony's most recent visit to ArtistWorks studios in Napa, CA. This 2-part lesson explores a great old celtic tune that gives the freedom to explore playing in rubato. Tablature is included, you can find it in the Celtic setion or just click here!
Also don't miss another new lesson we added to the Intermediate section recently called "Index - Middle - Index Exercise".
It's a great exercise to help you get more comfortable with something most banjo players struggle with - toggling between the index and middle fingers in the right hand. This fun etude style exercise will help you develop speed and comfort, and there's tablature to help you get the patterns down too. Click here to check it out!
That's all for now. But, there's more coming soon. Stay tuned!