Flatpick Guitar

with Bryan Sutton
Bryan Sutton captures his Grammy-winning bluegrass sound in this rich library of flatpicking guitar lessons. Students have unlimited access to hundreds of video lessons, guitar tabs, backing tracks, and much more. Learn how to play bluegrass guitar from a true master.
 Guitar Improvisation  Lead & rhythm techniques
 Tons of play along tracks  Bluegrass standards tabs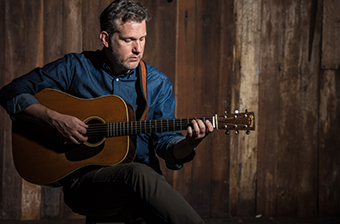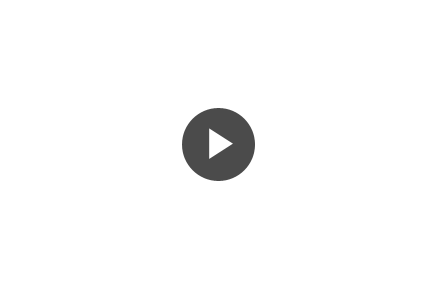 What You'll Learn
What ultimately sets these bluegrass guitar lessons apart from other offerings is the ability to submit a video for review using the ArtistWorks Video Exchange Learning® platform. Bryan reviews each submission and records a video response, offering specific guidance to take your playing to the next level. All students can access the Video Exchange library and watch each other's interactions with Bryan. This library is constantly expanding and may contain the key to unlock your playing.
Top Quality Guitar Lessons
100s of guitar lessons at your own pace

All levels and styles of playing welcome

Slow Motion & Looping on videos
---
About Bryan Sutton
Bryan Sutton is arguably the best flatpick guitarist since the late great Doc Watson. During his eclectic career, he has appeared as a leading session guitarist on albums from Dolly Parton, the Dixie Chicks, Rhonda Vincent, and more. He has also played in the legendary bluegrass bands Kentucky Thunder and Hot Rize. Bryan picked up guitar from his dad at the age of 8 and won his first Grammy award in 2007. He's received IBMA's 'Guitarist of the Year' eight times. Bryan joined the ArtistWorks family in 2011, launching a dedicated bluegrass guitar course for students around the globe.
---
Bluegrass Guitar Lessons
–

Basic Guitar
Introduction to Basic
Posture
Introduction to Flatpicking Flow
Rhythm within Flatpicking Flow
Tone within Flatpicking Flow
Musicality within Flatpicking Flow
Single Note Drill
Rest Strokes
Volume
Picking Pattern - Exercise 1
Picking Pattern - Exercise 2
Picking Pattern - Exercise 3
Fretting Hand and Arm Fundamentals
4 Fingers on 4 Frets
Common Scale Shapes with Open Strings - Major Scales
Common Scale Variations - Major Pentatonic Scales
Common Scale Variations - Minor Pentatonic Scales
Using Scales in the Context of Bluegrass
Hammer-Ons
Pull-Offs
Slides
Tuning the Guitar
Using a Capo
Bryan's General Practice Guidelines
The Video Exchange Process
Mindfulness - The Inner Game
Mindfulness Exercise
Self-Compassion
The Basic Rhythm Guitar Toolbox
How Chords Are Built
How 7th Chords Are Built
Common Chord Shapes in Bluegrass
Changing Chords within a Key Center
The Boom Chuck Style & Sound
Changing Chords in Rhythm
Walking Bass
Alternating Bass
Strum Embellishment
"You Are My Sunshine" - Rhythm (Basic)
"Cry Cry Darlin" - Rhythm (Basic)
"Blue Moon of Kentucky" - Rhythm (Basic)
"Twinkle Twinkle Little Star" - Rhythm (Basic)
"My Home Across the Blue Ridge Mountains" - Rhythm (Basic)
"Little Maggie" - Rhythm (Basic)
Reading Tablature
Gear Chat
"Arkansas Traveler" (Basic)
"Big Sciota" (Basic)
"Bill Cheatham" (Basic)
"Billy in the Lowground" (Basic)
"Blackberry Blossom" (Basic)
"Black Mountain Rag" (Basic)
"Cherokee Shuffle" (Basic)
"Clinch Mountain Backstep" (Basic)
"Dark Hollow" (Basic)
"Daley's Reel" (Basic)
"Down The Road" (Basic)
"Fireball Mail" (Basic)
"Forked Deer" (Basic)
"Give Me Back My 15 Cents" (Basic)
"Gold Rush" (Basic)
"I Am a Pilgrim" (Basic)
"Jerusalem Ridge" (Basic)
"Jimmy Brown" (Basic)
"Kitchen Girl" (Basic)
"Lonesome Fiddle Blues" (Basic)
"Lonesome Moonlight Waltz" (Basic)
"Margaret's Waltz" (Basic)
"Old Joe Clark" (Basic)
"Over the Waterfall" (Basic)
"Red Haired Boy" (Basic)
"Red Wing" (Basic)
"Salt Creek" (Basic)
"Shady Grove" (Basic)
"Soldier's Joy" (Basic)
"Squirrel Hunters" (Basic)
"St. Anne's Reel" (Basic)
"The Storms are on the Ocean" (Basic)
"Temperance Reel" (Basic)
"Turkey in the Straw" (Basic)
"Whiskey Before Breakfast" (Basic)
"Wildwood Flower" (Basic)
Additional Submitted Songs and Miscellaneous Topics
Submit a Placement Video
Welcome Reverb customers! Enter your information below to get started learning.
What's In This Plan
---
Unlimited Access to Lessons

Limited Access to Video Exchange Library

Up to 1 Video Submission to Teacher

Music Theory Workshop