John Patitucci Interviewed About Online Bass Lessons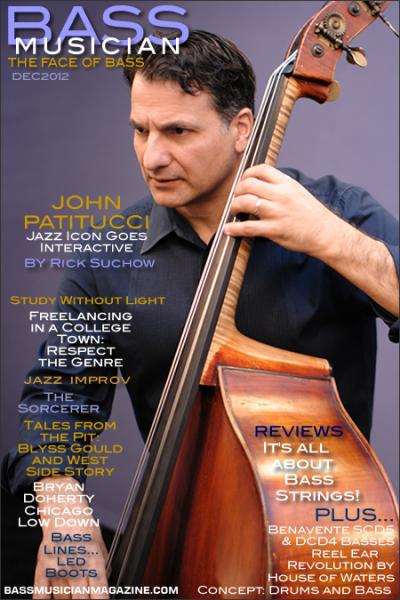 John Patitucci is on the cover of the new Bass Musician Magazine! In this in depth interview, Rick Suchow asks John about his online bass lessons and how it all came about, as well as his background teaching bass and where his passion comes from.
As the article states in the introduction, jazz bass is becoming more and more popular - and with that has come more and jazz bass teachers. As Rick Suchow writes, "When it comes to jazz bass, few are more known, more inspiring and more worthy than John Patitucci."
Indeed, which is why we're so honored to have him teaching bass lessons online at ArtistWorks. Because just as the article states: "If you have the opportunity to study jazz with John Patitucci, why in the world would you ever want or need to go elsewhere?"
This is just Part 1 of a two part interview with John, so click here to read the first installment courtesy of Bass Musican Magazine!
| | |
| --- | --- |
| | Watch John's Free Bass Lessons |