Mandolin Lessons Online
3 great teachers help you become the player you always wanted to be!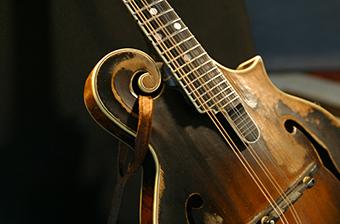 About Our Mandolin Lessons
Our veteran instructors have delivered a comprehensive and fun approach to learning mandolin. Take online mandolin lessons from three world-renowned players who love sharing their craft.
Watch A Preview 
Mandolin Courses
Sierra Hull




Mandolin

3-time IBMA "Mandolin Player of the Year" & Grammy nominee teaches bluegrass mandolin lessons for all levels.

Mike Marshall




Bluegrass Mandolin

The Grammy® artist teaches bluegrass mandolin lessons & many other genres reflecting his celebrated music career.

Caterina Lichtenberg




Classical Mandolin

The esteemed professor shares essential skills and techniques in online mandolin lessons for classical players.
Why Learn Mandolin From ArtistWorks?
Start by learning about our unique Video Exchange Learning for Mandolin
Watch 

Learn mandolin at your own pace, on your own schedule

Hundreds of Mandolin Lessons, for all levels, from beginner to advanced.

Multiple popular genres to choose from.

Play the video in slow motion and utilize video looping

Sign Up for a Free Lesson
Choose an instrument and style, and we'll send you free lessons that are tailored to your musical goals. You'll also receive exclusive discounts, news about our latest courses, and much more.