Ukulele Certificate Course

with Craig Chee & Sarah Maisel
Taught by the renowned ukulele duo Craig Chee and Sarah Maisel, you'll learn every possible ukulele strumming and picking pattern commonly found in popular and traditional songs. Music certification is offered in four skill levels; supplemental reference topics included.
12-weekly lessons Weekly study material
Play along tracks Quizzes & Tips on Improvement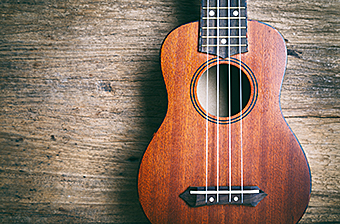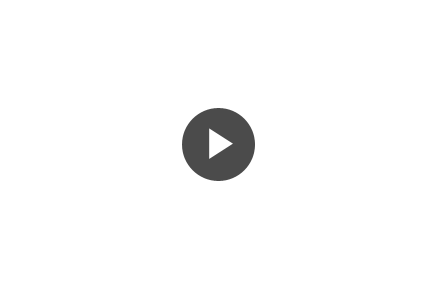 What You'll Learn
This 12-week online music Certificate Course in ukulele will teach you the fundamental skills needed to play multiple styles, perform standard chord progressions, scale patterns, different picking and strumming techniques while learning effective practice habits to improve your dexterity to take your playing to the next level. You'll learn to use strumming and chordal techniques to play traditional, blues and jazz styles. The course offers the ability to play along to a backing track of accompaniment and complete daily sight reading exercises.
How To Qualify for a Certificate of Achievement
Successfully complete 12 weekly assignments according to stated Learning Outcomes

Earn minimum of 75% of all possible points on three Video Submission according to stated Learning Outcomes

Earn minimum of 75% on three multiple choice, audio and video quizzes covering:

Content taught in ukulele lessons
Ear Training Lessons
Improvisation Lessons
Music Theory
Academic Accreditation

ArtistWorks is recognized by the Western Association of Schools and Colleges (WASC) as a supplemental education provider. We are committed to adhering to established national music standards while expanding on performance requirements. We believe we offer the most comprehensive music instruction destination where access to master musicians is within the reach of anyone who wants to learn and improve their skills. Our goal is to educate and challenge you, fill in any learning gaps and most importantly, validate your skills and knowledge with our ArtistWorks Online Music Certificate Program.
---
About Craig Chee & Sarah Maisel
Craig Chee is a world-renowned instructor and performer who infuses his energetic and just plain "fun" style into many genres of music. He's known for his collaborations at different music events. Craig is passionate about crafting the best ukulele lessons online at ArtistWorks and teaches beginner ukulele lessons to advanced.
Sarah Maisel discovered ukulele while attending college. Studying under Frank Leong, Sarah dove into the jazz stylings of golden age Hawai'i songs and arrangements inspired by ukulele legends like Lyle Ritz, Benny Chong and Byron Yasui. Sarah found a passion of teaching and performing with ukulele and was quickly featured at many ukulele festivals around the world.
---
Ukulele Certification
–

Ukulele Level 1
Prerequisites:


Level 1 is intended for ukulele players that have at least one year of experience playing. Players should be knowledgeable about correct playing posture, basic strumming, open and barre chords and the ability to play in tune and on time are necessary to excel at this course.

Learning Outcome:


This level will build a strong foundation in ukulele with a focus on essential chord shapes and strumming patterns for various styles of playing. You will learn the fundamental techniques and their context in the traditional island genre by developing your finger dexterity, timing and rhythm.
You begin by learning essential chords and strumming techniques used in Hawaiian playing styles and are introduced daily warm-ups exercises. From there you'll learn how to downward strum using the thumb and index fingers before moving on to up strums found in reggae and calypso music. Next you'll move onto expanding your sound by using barre chords and adding pop chord progressions to the mix. Then you'll learn common doo-wop and ragtime chords and rhythm to continue developing your style. You'll work up to playing chord variations and a basic 12 bar blues progression to round out your technique. By the end of this course you'll have a solid foundation in ukulele playing.
Select A Program
Course prerequisites are in the level descriptions at the bottom of the page.
What's In This Course
---
Lessons for 12 weeks on these subjects:
Ukulele Lessons Level 1

Ear Training Lessons Level 1

Technique Building Exercises

Daily Sight Reading Exercises
Reference Topics: Ukulele Fundamentals, Music Theory, Improvisation, Ear Training, Performance Anxiety, How to Read Music, Using Guitar Tab & the Nashville Numbers System