Instruments
> Add On Courses > Science of Sound: Compression + Equalization
Compression + Equalization

Science of Sound
In this course, master producers Vincent di Pasquale and Jono Buchanan take a deep dive into the worlds of compression and equalization, breaking down the effects, their types, and their applications. Through this course, players will gain a deep understanding of these complex effects, and learn the proper and most impactful ways to utilize them within their recordings and mixes.
Understanding compressionApplication exercises
Graphic + parametric EQsCore production concepts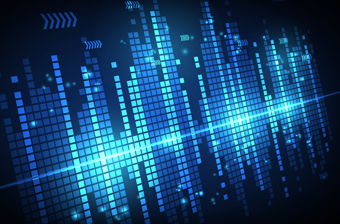 About Vincent Di Pasquale
Vincent di Pasquale is a multi-platinum music producer, engineer, and co-founder of FaderPro. Over the past two decades, Vincent has quietly garnered attention as a sought-after remixer and studio engineer for some of today's most celebrated artists. He has worked with a litany of incredible musicians, including Madonna, Nelly Furtado, Justin Timberlake, Mariah Carey, Missy Elliott, Timbaland, and many more. He has released projects on both major and independent labels including Atlantic Records, Sony Music, Universal, Island Def Jam, Toolroom, and Subliminal.

Under the name Rebirth, his remix of Madonna's smash hit "4 Minutes" (feat. Justin Timberlake) reached #1 on Billboard's Hot Dance/Club Play chart. The single went on to earn double-platinum status. Vincent has a deep history in electronic music, crafting many remixes and engineering some of dance music's biggest hits, including Lee Cabrera's "Shake It (Move a Little Closer)."

Vincent is passionate about sharing his knowledge and experience with aspiring producers and musicians, which led to his co-founding of FaderPro. He has also done educational events for Apple and has been a lecturer for both the SAE Institute and the University of Colorado.
---
About Jono Buchanan
Jono Buchanan is an Apple-certified instructor, a working composer, a sound designer, a mix engineer, and a master of all things production. His professional credits include remixes for Whitney Houston, Pet Shop Boys, LeAnn Rimes and many more.

Jono has years of experience in music production and education. He's created multiple compositions for TV, commercials and radio, for which a wide variety of styles and genres have been demanded of him.

Jono's clear and succinct teaching style has established him as a favorite among music producers of any level looking to brush up on their skills. His experience makes him the perfect instructor for this course, where he'll bring you up to speed on everything you need to create quality recordings at home.
---
Science of Sound: Compression + Equalization
Equalization Part 1: The Fundamentals
Equalization Part 2: EQ in Practice