Singing Lessons Online
3 great vocal teachers help you sing like you dreamed you would!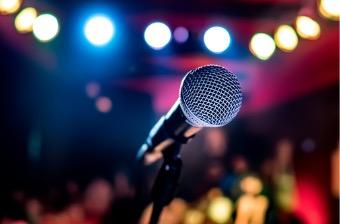 About Our Vocal Lessons
Get voice training from veteran instructors with these online singing lessons. From vocal warm ups to ensemble singing, our teachers have created fun and approachable voice lessons for everyone.
Watch A Preview 
Voice Courses
Michael Daves




Bluegrass Vocals

The renowned bluegrass vocalist teaches voice training for all ranges and styles, harmonizing and ear training.

Lari White




Country Vocals

The late Grammy® winning singer created a definitive set of online voice lessons to teach anyone how to sing.

ArtistWorks Vocals




Singing

Improve your singing with these online lessons including voice exercises and warm ups for every singer.
Why Learn Singing From ArtistWorks?
Start by learning about our unique Video Exchange Learning for Vocals
Watch 

Learn to sing at your own pace, on your own schedule

Hundreds of Voice Lessons, for all levels, from beginner to advanced.

Multiple popular genres to choose from.

Play the video in slow motion and utilize video looping

Sign Up for a Free Lesson
Choose an instrument and style, and we'll send you free lessons that are tailored to your musical goals. You'll also receive exclusive discounts, news about our latest courses, and much more.