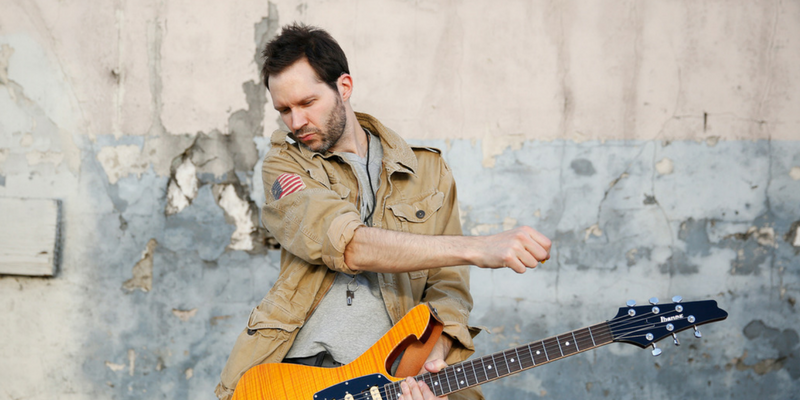 Paul Gilbert, went LIVE on Facebook for the New Year! Check out his quick lesson here:
Rock guitarist Paul Gilbert was born in Illinois and raised in rural Pennsylvania. Paul was first inspired by his uncle Jimi Kidd and started to learn guitar at the young age of 5. By the time he was 15, Paul was performing in clubs with his band Tau Zero and was also featured in the February 1983 issue of Guitar Player magazine.
When he was 17, Paul moved to Los Angeles to study guitar at the Guitar Institute of Technology (GIT). After graduation, Paul joined the faculty as a guitar teacher and also began recording with the group Black Sheep. He later formed the band Racer X, who released their debut album Street Lethal in 1986. In 1988 he began playing guitar with the Grammy nominated group Mr. Big. Aside from his signature rock guitar shredding, Paul Gilbert is known for his enthusiasm and being an approachable and highly effective guitar instructor.
Paul has been teaching Rock Guitar at ArtistWorks for years, and has completed over 6,000 Video Exchanges with his students. To join his school, click here.
Read more about guitar at ArtistWorks: